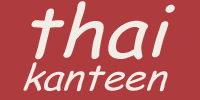 Banquets
We have 4 banquets for you to choose from - minimum 4 persons, maximum 20 persons.
We ask that only 1 person be responsible for the banquet instructions & bill. However, we are happy to take individual drink & dessert orders, and bill separately.
Please inform us of any alergies or special dietary requests at the time of booking. We will attempt to satisfy these within the normal banquet pricing.
We will happily serve any special occasion cake you bring: $10 per cake.
There may be some restrictions or requirements according to group numbers or liquor licensing requirements, and we'll discuss these with you at the time of booking.